Tana

Hello! I'm tana, and I'm currently a hobbyist/freelancing artist.
You can find me at any of the links below.
Commission work are currently closed for both personal and commercial requests.
tana
ENG/日本語 = OK

Freelance illustrator; any pronouns are fine.
Please DM me on twitter if you have any inquiries.
※ I will not post explicit images, but they might show up in my likes. Please take caution when following.

フリーのイラストレーターです。どの代名詞はOK。
何があればツイッターDMください。
※ R18のイラストは投稿しませんが、「いいね」には出てくるかもしれます。
Please read everything thoroughly before commissioning me. All messages that go against the term of service will be ignored and deleted.

General guidelines
I retain the rights to decline any commissions and not give out my reasons. All commissions will be delivered with several files; the original, a transparent copy, and any copy with/out lighting filters.Personal commissions are allowed to be used for personal purposes only unless a commercial fee was paid. Please do not make money off my art work.All copyrights will be given to the client for Live2D model commissions. All I ask is you don't claim the artwork to be your own.
---
Will draw:
Fanart.Original Character/s.Soft Romance (includes BL/GL/HL).Soft gore.Suggestive artwork.
Will NOT draw:
Muscular people.Furry/MLP/Anthro/Sonic (does not include nekomimis, or just ears and tail).PornHardcore gore.Anything political and/or religious (LGBT+ themes excluded.)Mecha/Robots.Complicated armors/weapons.You or anyone in real life (unless there is a throughout "anime" version/reference).
---
Payment
Prices are listed in USD. Payments are accepted through Paypal invoice only.Commissions will be started once payment has been received. Refunds will not be available after the initial sketch has been approvedDo not send any payment until I have accepted your commission.
Time
I will put commissions with a deadline first before the general ones.Please give up to 1-5 months (depending on the complexity) for it to be completed, as I am a busy student.Feel free to ask and check up on the commission. I am always happy and willing to let you know how things are going!
the password is: banana allergy monkey
✧ Current Status: OPEN ✧
For commercial use
If you wish to use any art commissioned for commercial purposes, including thumbnails, merch, advertisement, a 50%-150% fee will be added on the original price.
Chest Up
$140 base priceSingular characters only
Simple fade background or pattern at no extra cost. There will be an extra charge for detailed designs.No detailed background. Refer to example #3 for example of the most I'll do.
---
Thigh Up
$180 base priceAny extra character (max 1) would be an additional +$100.
There will be an extra charge for detailed designs.No detailed backgrounds.
---
Complete Illustration/CG
Thigh-up minimumPrice starts at $450. Can only be ordered after thorough discussion(s)Extra characters (max 3) starts at an additional +$200 each.Comes with a fully detailed, furnished background.
There will be an extra charge for detailed designs.
---
✧ Current Status: CLOSED ✧
THIS IS A 2D MODEL ONLY COMMISSION. I DO NOT DO RIGGING.

For commercial use. Review the TOS for general guidelines. I am NOT a designer, however I would be happy to help you finalize and expand on designs you have in mind if given adequate references and details.
Listed below are starting prices, and are subjected to change due to complexities and/or any additional parts.
Currently only offering fullbodies.
β Package
Starts at $750Includes .PSD files ready for live2d rigging and flat .PNG versionsAll parts are separated with no base doll. Very limited future revisions.
α Package
Starts at $1000Includes .PSD files ready for live2d rigging and flat .PNG versionsIncludes base doll for any future revisions and design changes.Any parts can be edited. Costs varies.
---
Can Do
Humanoids; includes kemomimis and horns
Cannot do
Muscular type figuresFurry/Monster.
Add Ons
Any extra expressions +$25Different hair styles +$75Toggleable/removeable clothing parts starts with +$50Outfit changes starts at +$450 (α package only)
* Basic expressions such as sad, happy, and the likes are not up to me. A Live2D rigger should be able to rig any basic expressions with the standard mouth piece. Please refer to Harin's video for examples of what extra expressions look like.
Payment
Payments are done through Paypal's invoice system ONLY.Clients can either pay in full upfront, or I can also offer a payment plan of 50/50-- The first half paid upfront, and the second after sketch has been finalized and ready to be rendered.
Refunds are only available before sketch finalization.
---
| ✧ | β Package | α Package |
| --- | --- | --- |
| Live2D Ready Files | ✓ | ✓ |
| Flat .PNG Provided | ✓ | ✓ |
| Future Outfits | X | ✓ |
| Base Doll Provided | X | ✓ |
| Changes to current design* | △ | ✓ |
Depending on the complexity of the change and how much it deviates from the original design, I cannot guarantee it for anyone who chooses the β Package. This does NOT mean a full redesign such as new outfits; only recolors, adding or changing small details.
---
✧ Samples
A typical fullbody design with a base doll.
* My original character, Yen.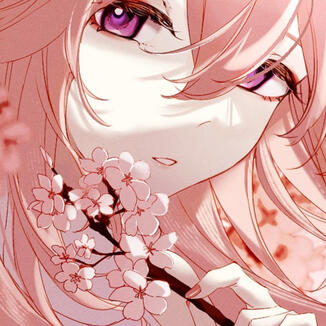 Character: Harin